Rally General Rec Session Lager
Regular price
Sale price
$17.95 CAD
Unit price
per
Raise a can to moving in different ways. General Rec is a light lager brewed with Vancouver Island Sea Salts to be crisp and thirst-quenching after getting active and embracing the great outdoors. Pouring a light gold, General Rec has a grainy aroma and malt forward flavour with gentle bitterness making for a refreshing light beer.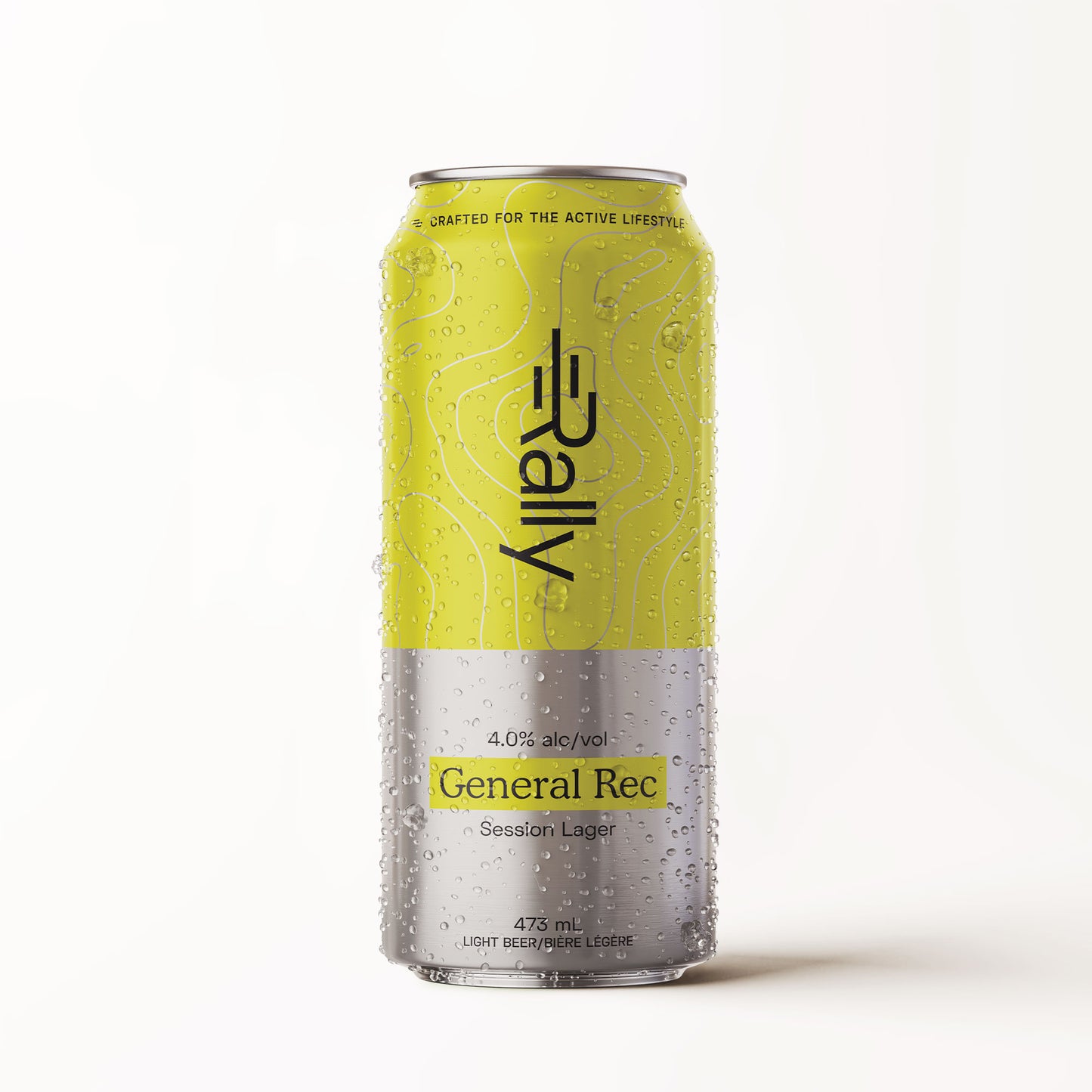 Find Trail Blazer Golden Ale in your local
We purposefully source key superfood ingredients.
We care about what we're putting in our bodies now more than ever and there's no reason why the beer we drink shouldn't follow the same approach. Our product is crafted with real food ingredients and the most bio-available electrolytes sourced from whole foods, without questionable additives.
Blackcurrant

Blackcurrants contain very high mineral content, and are the source of many electrolytes that are critical to your post-activity replenishment.

Artisanal Salts

Sourced from Newfoundland and Labrador, our proprietary blend of artisanal salts are 100% natural from the purest glacier-filled waters.